The "thermal dome" in the west is causing record temperatures
a "thermal dome" Over western Canada, new temperatures smashed, triggering heat alerts in three provinces and two Arctic regions on Sunday, June 27.
Over forty new temperature records were set in British Columbia over the weekend, including at Whistler Ski Resort. And the high pressures that trap the warm air in the area should stay there during the week.
Environment Canada said the village of Lytton, British Columbia, now holds the all-time record for Canada: The thermometer rose to 46.6 degrees Celsius there. The highest temperature ever recorded in the country was previously 45 degrees Celsius in two cities in the province of Saskatchewan on July 5, 1937.
'A long, dangerous and historic heat wave'
Environment Canada has issued alerts for British Columbia, Alberta, parts of Saskatchewan, Yukon and the Northwest Territories. "A long, dangerous and historic heat wave that will continue throughout this week"organization warned. Afternoon temperatures must have been above 30 degrees degrees Celsius on Sunday, reaching a peak of nearly 40 degrees Celsius degrees Celsius in some areas in the middle of the week, he adds. It is ten to fifteen degrees higher than normal.
"It's hotter in parts of western Canada than in Dubai."Environment Canada's chief climate scientist David Phillips said.
Stores have run out of air conditioners and fans, while cities have opened cooling centers, Covid-19 vaccination campaigns have been canceled and schools have closed. Electricity consumption in British Columbia has skyrocketed as locals try to cool off.
Forecast 44°C in Portland, USA
Across the border, the US Weather Services have also issued warnings about a 'Dangerous heat wave', particularly in the Northwest Coast states (Washington and Oregon).
"The historic heat wave will continue in the Northwest for the majority of next week, with many daily, monthly, and even unseen records in the near future.", the National Weather Service reported.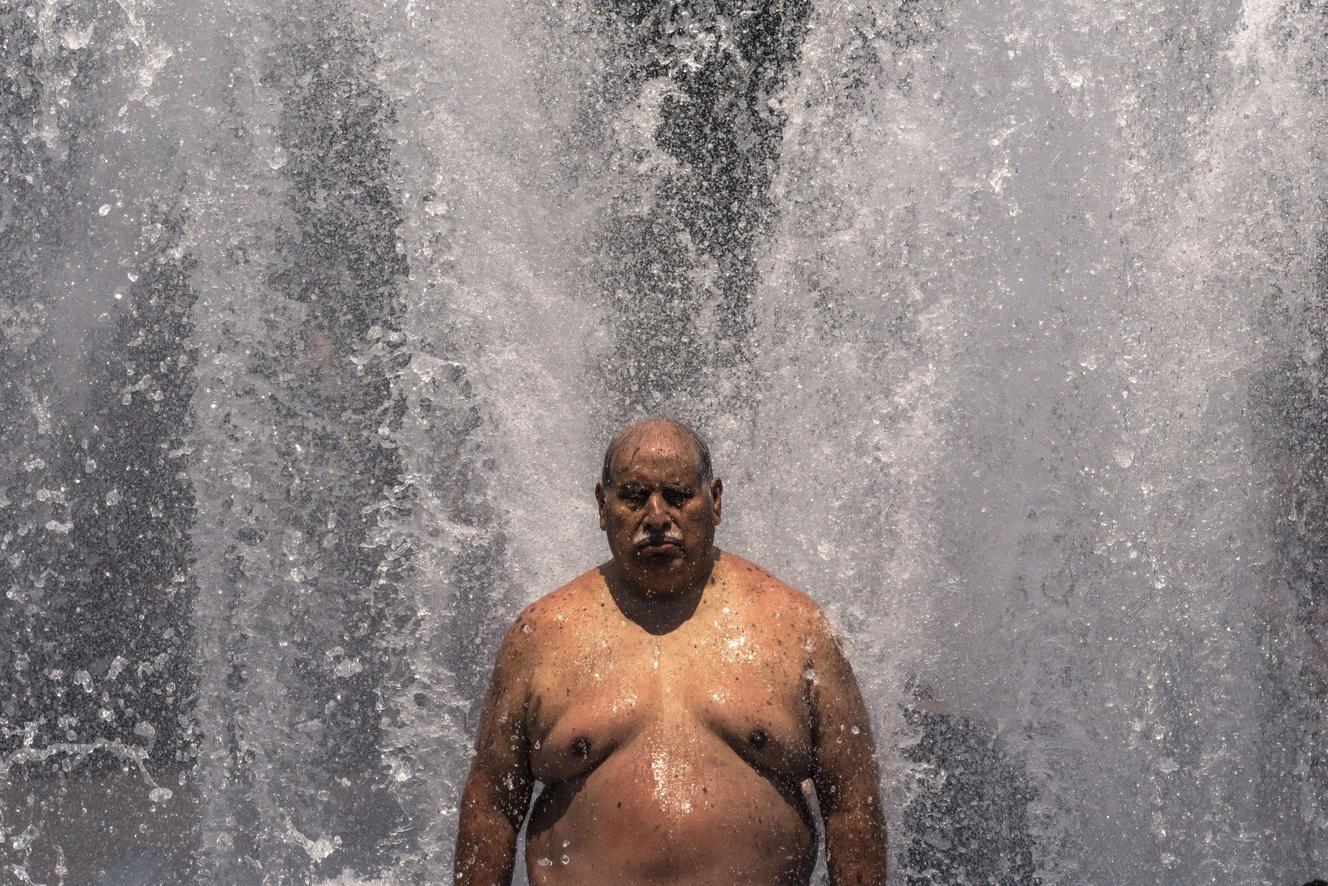 The forecast for Sunday in Portland, Oregon, was 44°C and it is still expected to be so on Monday. The thermometer was supposed to hit an all-time high of 40 degrees Celsius at Seattle-Tacoma International Airport on Sunday and well above it, reaching 43.9 degrees Celsius on Monday.
The US Olympic track and field events, which take place in Oregon, were suspended on Sunday due to the intense heat hitting that area. The move came as sweltering temperatures of 41 degrees Celsius inundated the city of Eugene, where the events are taking place. The final day of these selections was initially scheduled for late Sunday afternoon, with the men's 200m competition closed.
"Unapologetic pop culture trailblazer. Freelance troublemaker. Food guru. Alcohol fanatic. Gamer. Explorer. Thinker."