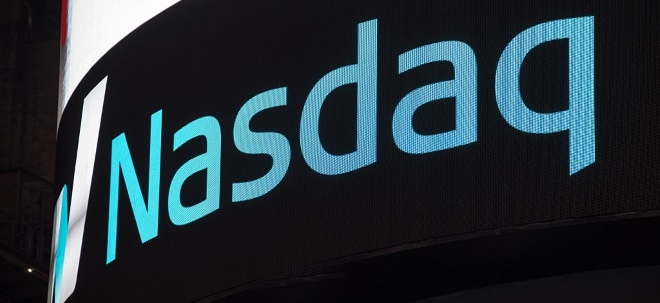 SPAC: A new competitor from Nicolas: Hyzon goes public | Message
?? Hyzon is changing from heavy diesel movement to an emissions-free alternative
?? Expedited subscription via SPAC must be completed before the end of the second quarter
?? Availability of hydrogen at a competitive price is important to the future of the market
Hyzon Motors has set itself the goal of accelerating the transition from diesel to the zero-emissions alternative. Unlike Tesla, Hyzon focuses exclusively on heavy transportation, as Hyzon CEO and co-founder, Craig Knight, explains in an interview with Cheddar TV, which the company posted on its website.
Hyzon is currently working on this
Hyzon sees great potential in transforming the truck market from diesel to emissions-free trucks. This shift to greener powertrains is urgent for companies and governments, and according to Knight, Hyzon is building partnerships in many parts of the world to help companies and governments decarbonize the commercial vehicle market. The company is currently operating on orders from Australia, New Zealand, the United Kingdom, France, Germany and the Netherlands – and is currently starting operations in North America.
Hyzon recently received an order from New Zealand, and the company also announced in a press release: By 2026, Hyzon will deliver 1,500 heavy-duty, zero-emissions trucks with hydrogen fuel cells to Hiringa Energy, which will be assembled at the Hyzon plant in Winschoten, the Netherlands. Meanwhile, Hiringa was created under the agreement, which is New Zealand's network of green hydrogen tanks to refuel vehicles. With this combination of transportation technology and infrastructure, the two companies want New Zealand to be the global standard for fuel cell logistics […] Establish".
Expedited subscription via SPAC
On February 9, Hyzon announced that it had entered into a merger agreement with Decarbonization Plus Acquisition Corporation (DCRB) – the so-called Nasdaq-listed Special Purpose Acquisition Company – to take a shortcut on the exchange. Hyzon said in a press release that the transaction is expected to generate total revenues of $ 626 million in cash, assuming minimal redemptions by DCRB's public shareholders, which will be used to fund operations and growth. This includes a fully committed private placement of common stock in DCRB (the so-called public equity investment, PIPE for short) of US $ 400 million, to be affirmed by institutional investors. The combined company's initial implicit equity is $ 2.7 billion at a PIPE price of $ 10 a share, assuming minimal redemptions by DCRB's general shareholders.

Craig Knight said in a press release announcing the merger that they look forward to working with DCRB on such "an important turning point for our business, hydrogen and society". "The delivery of Hyzon heavy fuel cell-powered trucks to customers in Europe and North America is way ahead of our competitors this year, and our dedicated sales pipeline is proof that the world really needs to develop innovative solutions to curb climate change. And accelerate efforts to put the global economy on edge," he continues. Road net zero emissions. "

According to Knight, Hyzon is reviewing various options to bring more money into its own vaults, as the company needs more working capital to build on its technology advantage, but also to invest in the equipment, facilities, and personnel it needs to implement the plans, to invest. Of the various options the company has been considering, an IPO, according to Hyzon 'president, makes the most sense this way. The partnership has gone well so far, and Knight expects the company to be listed on Nasdaq before the end of the second quarter.

The future of hydrogen fuel cell trucks
Despite many companies now active in the market with alternative drives, such as Tesla, Rivian or Nikola, Hyzon sees itself as a successful company in changing its specialty in the truck market, which is of great importance. Participation.

According to Knight, availability of hydrogen at a competitive price plays an important role in the future of hydrogen fuel cell trucks. With competitive hydrogen production close to the source of consumption, emissions-free trucks could become more economically attractive than today's diesel truck alternatives. Hyzon president said, "This is not a false dream. It will come true in the next two years."
Finanzen.net editorial team

More news about Hyzon Motors
Bildkelen: Anosorn Nacdi / Shutterstock.com, Roberto Machado Noa / LightRocket via Getty Images
"Reader. Travel maven. Student. Passionate tv junkie. Internet ninja. Twitter advocate. Web nerd. Bacon buff."