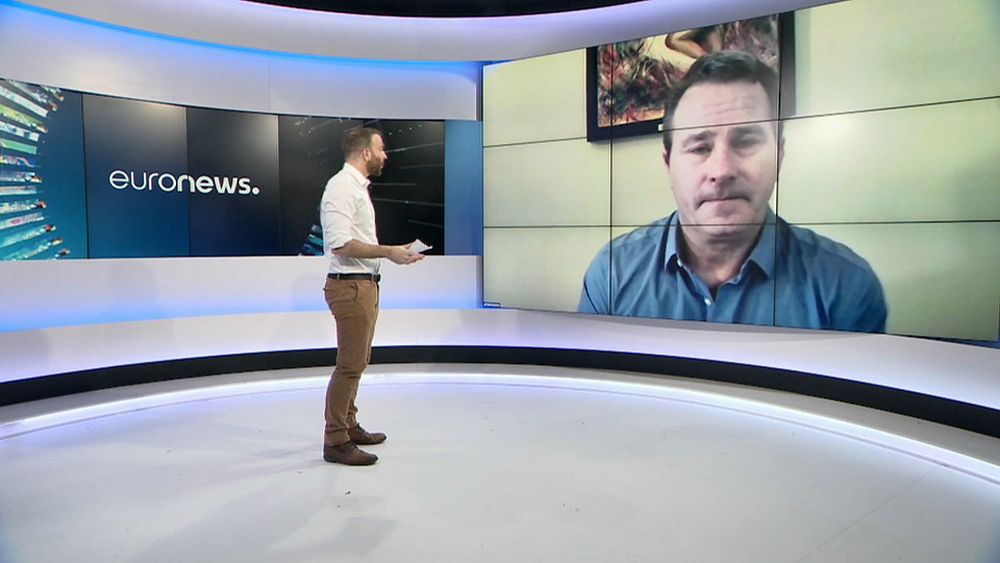 Chinese Winter Games 2022: "Freedom of Speech for Athletes!"
Around 180 government organizations have called for a boycott of the Beijing Winter Olympics in 2022 (4-20 February 2022) due to human rights violations against ethnic minorities, such as the Uyghurs.
"We believe that these movements are not supported internationally and are doomed to failure," Chinese government spokesman Guo Weimin said at the start of the current National People's Congress.
The IOC receives open letters, for example from the non-governmental organization Human Rights Watch.
Athletes representatives are calling for a review of at least the so-called Rule 50.2 of the Olympic Charter – it bans protests or solidarity marches in sports facilities, on the stage, or at official celebrations.
Rob Kohler, president of the "World Athlete" movement led by athletes:
We have made it clear, and so have other groups of athletes, that the 50.2 rule should be abolished. It is simply unacceptable that the International Olympic Committee wants to silence athletes who want to stand up to social or racial injustice. Freedom of expression is a fundamental human right, and the rules of sport cannot replace these rights. So we believe the rule should be abolished and the athletes should be given the opportunity to voice their opinions. American athletes are behind it, athletes from Canada and New Zealand, so something needs to change. "
Andy Robini, euronews:
"You mentioned the International Olympic Committee. Do you hold the International Olympic Committee responsible for putting athletes in this position?"
Rob Kohler, president of the "World Athlete" movement led by athletes:
When athletes go to Beijing, they need protection and the opportunity to speak up. The International Olympic Committee is the main actor responsible for awarding the Games to Beijing – particularly given China's human rights record. This is nothing new, there were problems and boycott talks in 2008 when the Summer Games were held in Beijing, and now with the 2022 premiere we have the same discussions. Athletes are required to participate in these games and have no say in where the games are distributed. So more commitment is needed, for example to ensure that athletes can speak up and are protected when they speak out.
A prominent member of the International Olympic Committee, Canadian Dick Pound, had rejected the boycott calls ("BBC"). His argument: "The Games are not the Games of China, they are the Games of the International Olympic Committee."
Andy Robini, su mit AP
"Reader. Travel maven. Student. Passionate tv junkie. Internet ninja. Twitter advocate. Web nerd. Bacon buff."