Bombing resumed after 100 civilians were evacuated from the Azovstal steel plants in Mariupol
On the site of the Zaporizhia nuclear power plant
On Sunday, a press trip was organized to the site of the Zaporizhia nuclear power plant, the largest in Ukraine and Europe, the seizure of which by the Russian army alarmed the international community.
Moscow forces in early March took control of this plant located in the city of Energodar (written Enerhodar, in Ukrainian) in southern Ukraine, separated by the waters of the Dnieper River from the regional capital of Zaporizhia, under Ukrainian control. The clashes there raised fears within the international community of a nuclear catastrophe similar to the one that occurred in 1986 at Chernobyl.
Agence France-Presse (AFP) was able to see the damage: the facade of a large office building that served as a training center for the factory employees was ravaged by fire, and many windows were shattered. But there was no sign of gunfire or bombardment on the six cubes, topped by a red dome, that contained the reactors whose construction began in the 1980s.
Before the start of the Russian attack on Ukraine, this plant had a capacity of 5,700 megawatts, which is enough to cover more than 20% of the country's electricity needs.
Last week, the International Atomic Energy Agency issued its ruling "Concerning" The situation at the power plant in Zaporizhia, which experts have not been able to access since it was captured by Moscow. Power plant "Operating normally, in compliance with nuclear, radiological and environmental standards"However, he reassured Major General Valery Vasiliev, a specialist in nuclear and chemical issues, who was sent by Moscow to secure the site.
Demonstrating their detriment, none of the few soldiers standing behind piles of sandbags wore overalls, masks, or any other radiation protection equipment. "Here, everything is fine!"He mocked the new, pro-Moscow mayor of Energodar, Andrei Shevchik, who rose to this position in the wake of the Russians. We are ready to sell electricity to Europe. Any buyer is welcome. It's so cheap! »He adds, before leaving in a shiny SUV covered in Russian flags.
However, there is great ambiguity surrounding the operation of the plant, which is still supplied by Ukrainian teams. While this type of wartime on-site press trip provides a physical overview of the situation, it does not always provide the possibility of in-depth investigations. Consequently, AFP was not able to interview any of the site's employees to judge the degree of coordination between them and the new pioneers in the building.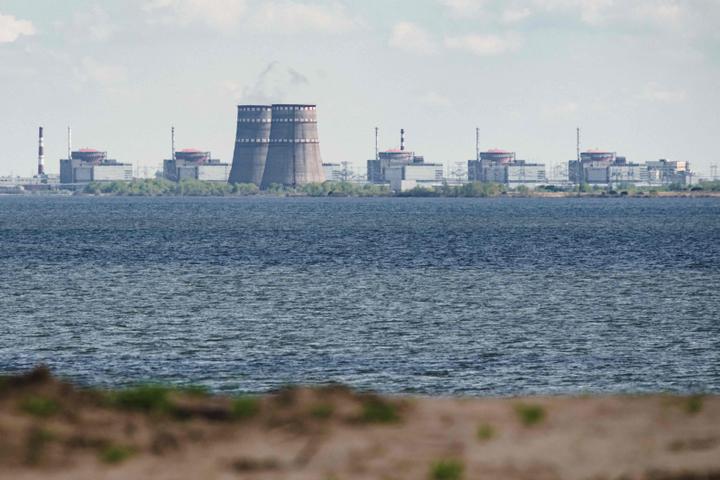 "Unapologetic pop culture trailblazer. Freelance troublemaker. Food guru. Alcohol fanatic. Gamer. Explorer. Thinker."