42 directions list for round
The list of 42 players called up for the November 15th round of France will be announced on Monday. Coach Fabian Galletti and his staff can order several new fixtures for the matches against Argentina, Georgia and New Zealand.
On Monday, 5pm, Fabian Galletti and the French XV staff will announce a squad of 42 players for the November roundup against Argentina, Georgia and New Zealand. Below are the directions.
The CEOs will be back, although some important items will have to be waived due to the injury. Among the new possibilities are the names of Mattthis Lebel and Thibaud Flament in Toulouse as well as Montpellier Florian Verhaeghe.
The absent and the injured
Not many of the usual CEOs will be on this fall tour. This is clearly the case for Captain Charles Olivon, who has injured his knee since June, and is still unavailable. Another prisoner of the blues, Arthur Vincent, won't be there either. The Montpellier centre, who also injured a knee, will be out for at least six months. RCT scrum-half Baptiste Siren, who has been sidelined with a shoulder injury, will only return to the field in the coming weeks. As for the second row of Racing Baptiste Pesenti, we won't see him again for several months.
Racing 92 winger Teddy Thomas hasn't played this season yet. He can return to Racing Training in the coming days before his first outing in two weeks. As for Lyonnais, Pierre-Louis Brassy, ​​to his credit this summer, he's been unbiased since mid-September due to a right ankle sprain with a torn ligament. For both, it will be very fair against Argentina on November 6.
As for the bad news, as announced on Saturday by RMC Sport, Mohamed Hawass, the mainstay of human rights, a victim of a muscle dysfunction, will at least miss the start of the tour. At best, he could join the France group with the goal of securing a place against New Zealand. Wilfried Honkbatten, only one pick this summer but very good since the start of the season, and Demba Bamba should benefit, not to mention Oweny Atuño. On the front line, Ile-de-France prostitute Camille Schatt has missed his team's last two games, but should soon be back at the club, next week or so. For his part, Teddy Bobigny sprained his ankle in Toulon. Mufaka, Burgaret, even Barlow will fight to play behind Julian Marchand.
Return of the Touliers and keep some Australians
Hosted or ranked Top 14 finals at the end of last season, many of its usual holders didn't make the trip and two weeks in Australia this summer. This time, they will return, unless there are new problems on the sidelines of Lyon – Toulouse on Sunday evening …
Antoine Dupont, Romain Ntamak, Cyril Bell, Julien Marchand, François Croce, Gregory Alderete, Mathieu Jalibert, Damien Benaud, Gabin Villiers, Brice Dolin and the others would logically return to the group of XV in France. Just like Racing 92 players Gaël Fickou and Bernard Le Roux (but took a beating against RCT on Saturday). The other Francéline Fermi Vacatua would not have made the trip to Maillol, but it was a precautionary measure on the part of the club's management. In the middle, the young Bordeaux star Yoram Movana (two selections) is also announced.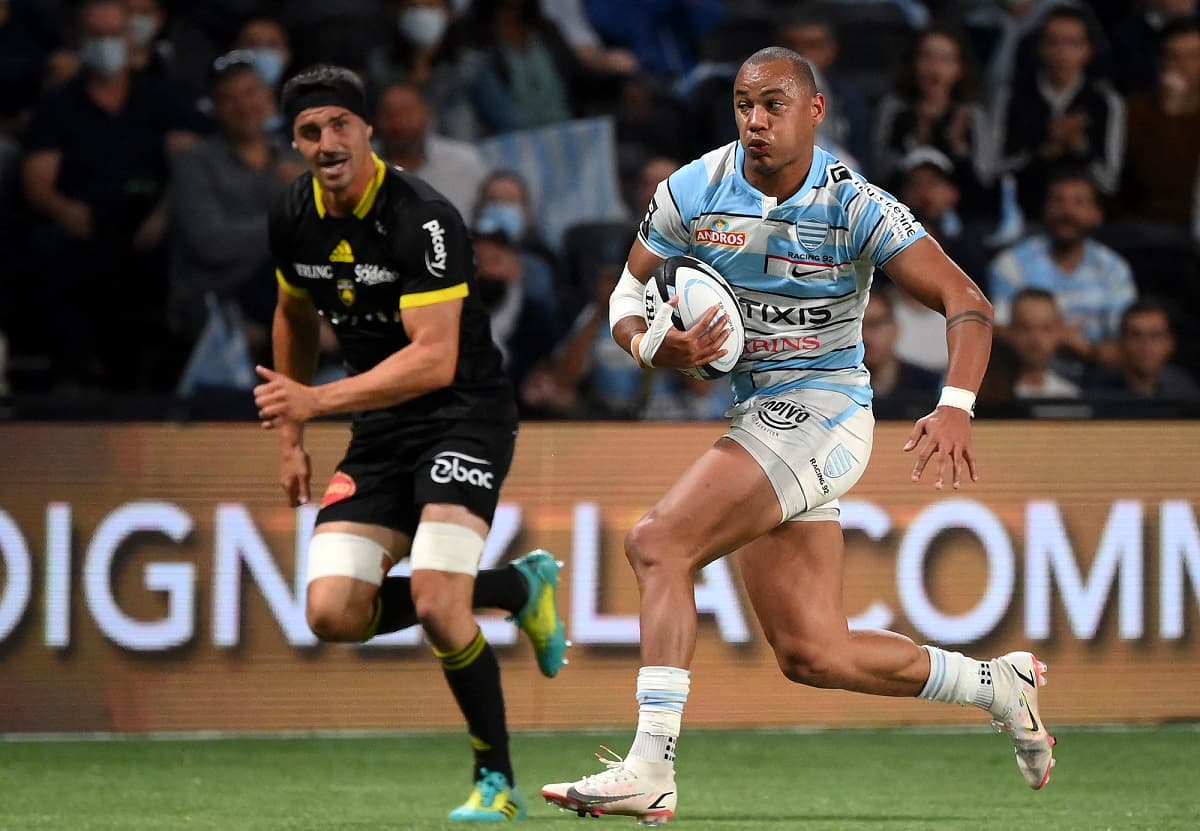 Additionally, items lit up against the Wallabies must continue their adventure, such as Neo-Rochelais Jonathan Danty in the middle. This is also the case with the scrum half of LOU Baptiste Couillod, who is promised a role as Dupont's replacement, with Maxime Lucu of Bordeaux in third place. The latter was supposed to have already fled to Australia before the last minute package. As for Pauois and future Rochelais Antoine Hastoy, he did well during the last test in Australia, and he would have already passed in front of Toulonnais Louis Carbonel.
In the third row, Ibrahim Diallo, who is affected but not dangerous, is waiting in Toulon. How can we not mention the third line of Toulouse Anthony Gilonche? A three-time captain against the Wallabies, is of course a certain starting point. Cameron Walkie is expected to do very well this summer, more than Sekou Macalou, but he's very prominent this weekend with the Stade Français. The same for the rear end of Perpignan Melvyn Jaminet, the summer reveal, in competition with Dulin and Thomas Ramos in the back.
With a new one?
Obviously, some big surprises are to be expected in this group of 42 players. But Fabian Galletti and his staff can still release new players. In addition to Maxime Lucu in the scrum, Toulouse winger Matisse Label, and that's no surprise, should get his chance after coming back on Sunday against LOU, and possibly also Donovan Taofifenua.
At the forefront, the second Toulouse line with an atypical track, Thibaud Flament, is also expected to appear on this list. His good performance and profile begs his favour. The name Montpellier Florian Verhaeghe also circulates, six times during the first seven days. In the position of the left column, who is behind Cyril Bale and Jean-Baptiste Gross? We will have to choose between Rochelais Reda Wardi, Racingman Hassane Kolingar and Bordeaux driver Thierry Paiva in third.
Finally, there is still the Nolan Le Garrick case. The young half of Racing (19 years old) has a pretty great future. Some even imagine that he is chosen for the 2023 World Cup.
Could it be released this fall? He might have his chance if one of the top three picks for the job is pulled. Breton in any case will have a chance to spend an extra level in the Barbarian jersey against Tonga, as a lining for Morgan Parra, on November 13 in Lyon.
"Proud explorer. Freelance social media expert. Problem solver. Gamer. Extreme travel aficionado."