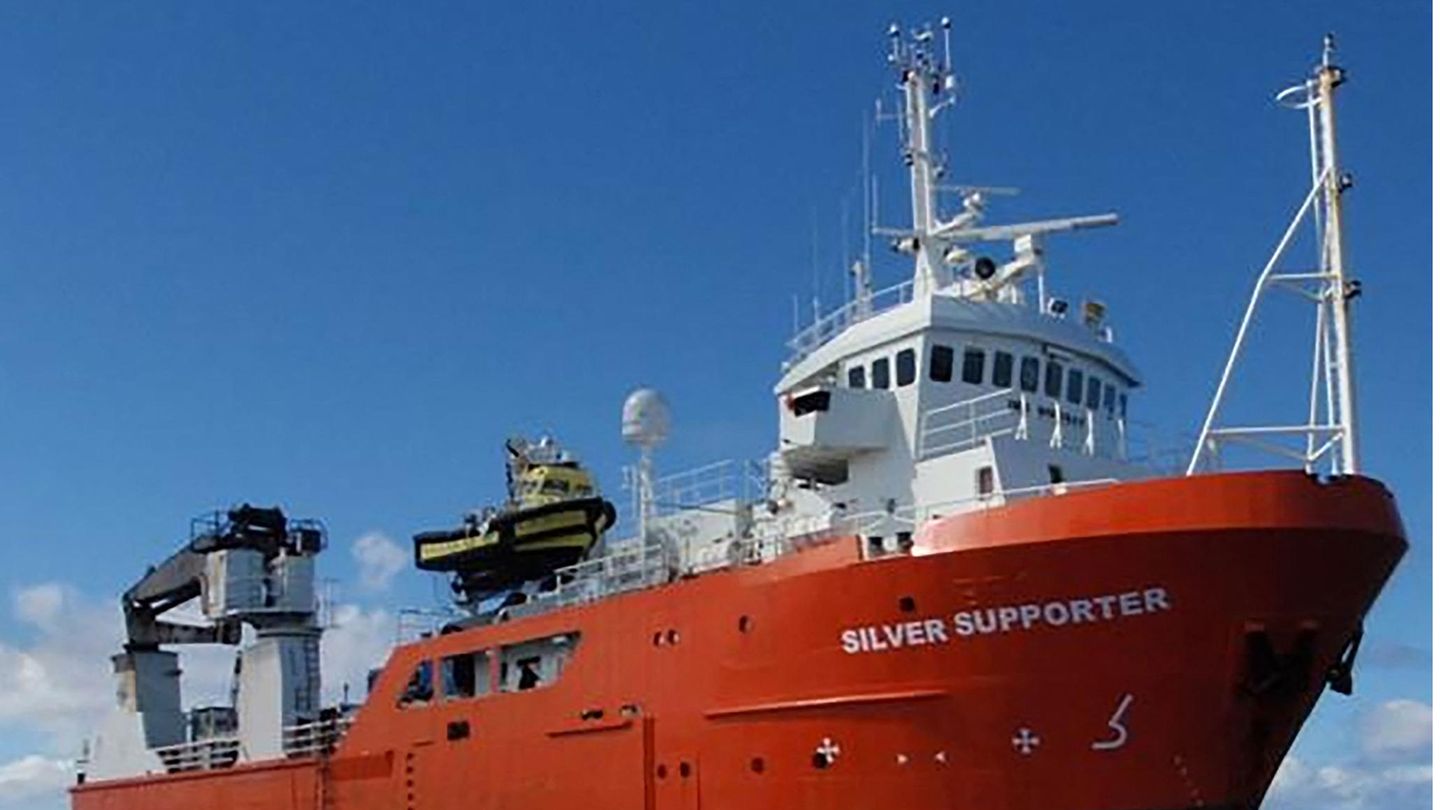 New Zealand: A man drifts 16 hours into the Pacific Ocean and survives
New Zealand
Gone in the Sea: The man drifts 16 hours in the Pacific Ocean and survives
A 52-year-old marine engineer works on board the ship after his seizure because he feels dizzy. Suddenly he roamed the open waters of the Pacific Ocean – for a full 16 hours. An ancient buoy saved a man's life.
Vidam Perevertilov is a 52-year-old marine engineer working on a named container ship Silver supporter, Which sail between Tauranga, New Zealand and the Pitcairn Islands, a group of islands in the southeastern Pacific Ocean. After his seizure in the engine room, Pervertilov's son Marat told New Zealand news portal "Stuff" that he was ill. Suddenly the man is in open waters 800 km from the mainland. "He does not remember that he passed out," says Marat Pervertilov.
At around 4 a.m., the 52-year-old is supposed to be in the dark from Silver supporter They went overboard. For more than two hours, according to the Times, he tried to stay afloat until the sun rose and saw something black in the distance: a small, atmospheric buoy that had previously washed away. He swam towards her and clung to her – a decision that would save his life. Because the crew noticed only four hours later that Pervertilov was missing.
A series of happy coincidences

His son is convinced that his father's physical fitness has saved him: "He always tried to keep himself fit and healthy. Otherwise, he would have drowned immediately. He had to fight to conquer the water." When the sun reached its highest level, his skin was said to be burnt and thirsty. "After ten hours on the water, my father was afraid that he would not be found when it was dark again," the son told Stuff.
While Pervertilov grabbed the buoy, he ordered the captain of his container ship to return to search for the missing crew member. When he saw his ship in sight, he was said to have waved and called. "What happened next is almost inexplicable," my son Marat Pervertilov said. The master listened to his calls and set the path in their direction, but after the crew members saw no one, they are said to be back on the original path. Only then did the goalkeeper spy Pervertilov wave.
Perevertilov talks a lot about God

"As soon as they got there, they threw a lifeboat on it, took down a ladder and one of the crew pulled it on board," says Marat Pervertilov. He looked 20 years older than him and was very tired. He continues, "In his letters to me, he talks a lot about God. He was never a religious person before."
Marat Pervertilov asked his father why he had not taken the buoy on board as a souvenir. Leave it in the water to "save someone else's life."
The yak
"Reader. Travel maven. Student. Passionate tv junkie. Internet ninja. Twitter advocate. Web nerd. Bacon buff."